The CTS Runway
December 2020 
 NOSTALGIA
October 2020
ALBUM COVER
October 2020
Collaborations: Titty Bingo Band
Album Cover: "She's the Girl I Once Knew" Titty Bingo, Austin,TX  
Midsummer Dream, Jack Rabbit Gallery, Houston, Tx 
 July 18th through October 3.
Midsummer Dream- A summer collective contemporary art exhibition featuring paintings, sculpture, and photography by
Nicolle Dhimes, Melissa Ellis, Leslie Gaworecki, Nikkie Markle, Lili Jamail, René Romero Schuler, Christopher Turner, Kathleen Werner, and Patty Wilson.
SWAP UP ART GALLERY
2019
 

Texas Contemporary Art Fair, Jack Rabbit Gallery, Houston, Tx
Houston, TX - October 20, 2019 - Texas Contemporary's eighth edition returned to Houston's George R. Brown Convention Center this October 10-14 with over 60 galleries from around the world including a focused selection of top design dealers. Attended by an enthusiastic and knowledgeable audience of collectors, curators, designers, and art lovers, Texas Contemporary saw steady sales across a wide variety of media and price point.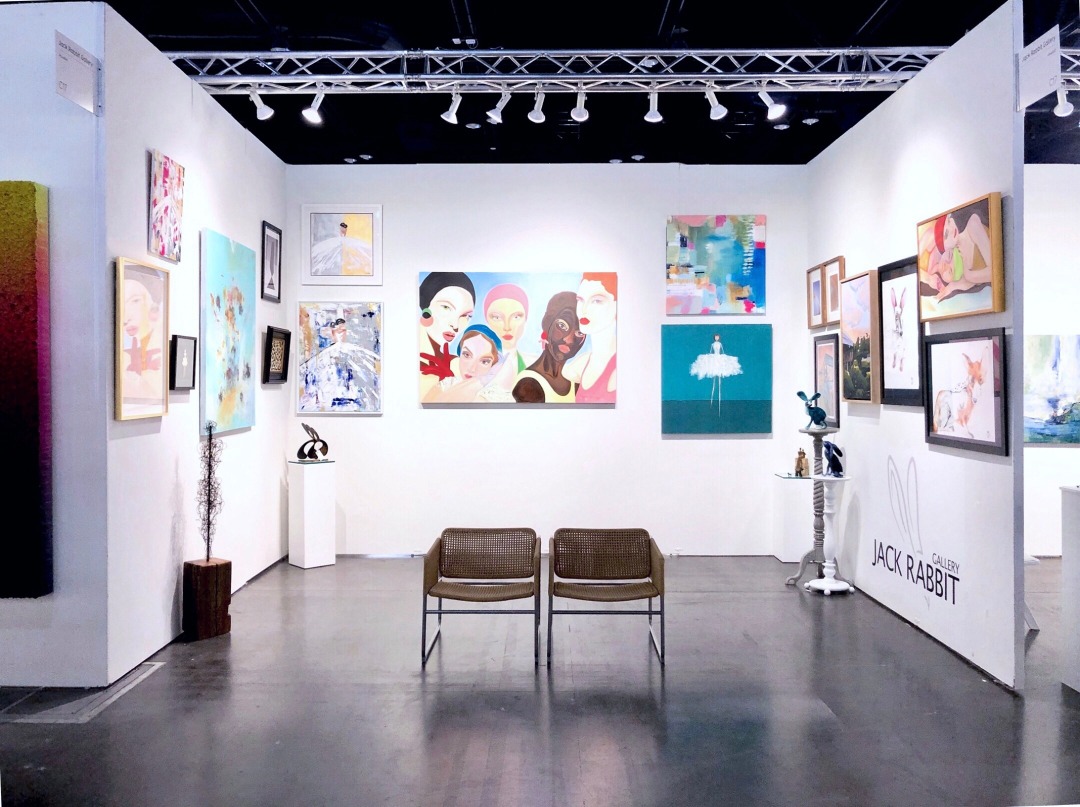 Texas Heat Wave, Jack Rabbit Gallery, Houston, Tx  
Texas Heat Wave" Group Show - On View February 1 - 26, 2020.
Jack Rabbit Gallery is bringing the Texas Heat in February! Opening Reception: February 1st from 6-9 PM
It's rodeo season once again, don't be all boots and no saddle! Show off your Texas spirit with Texas art from Jack Rabbit Gallery. Texas Heat Wave will feature some of the hottest artists from the Lone Star State, including Houston's Laura Goodson and her monochrome Southwestern series of bandits, cowboys and bad boys, and the bright-colored pop art of Austin's Sari Shryack. The exhibition will also feature new cubist-inspired bronze sculptures by Jennifer Troice, who recently moved to Dallas from Mexico.
Texas Heat Wave furthers Jack Rabbit Gallery's mission of bringing thought-provoking and beautiful works to Houston. Grab a drink and browse at your own pace in our state-of-the-art gallery space. We guarantee you'll feel the Heat!
Laura Goodson | Houston
Sari Shryack | Austin
Rachel Dory | Austin
Rapheal Crump | Dallas
Jennifer Troice | Dallas
Carlos Castillo Marcoleta | Corpus Christie
Nicolle Dhimes | Houston
Chris Turner | East Texas
Leon Collins | Navasota
Carla Bosch | Hill Country
Plus works by gallery artists.